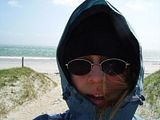 by Fey Ugokwe, Esq.
By then, still loving your beautiful, beckoning, tilted-hat lady named New York, had you crossed the colloquial Pond into the streams of a new life for your health and art, would you stay if the seed money suddenly died? Would you, nail-biting, nevertheless continue to unpack in the house of the Grande Empress--England--for the sake of your passion, for the sake of your mission politic to, unfettered and on-stage, uproot and unmask the theories, realities, and disparities of this Realm? Proving that some of the most intriguing success stories are--and ever will be--written in blindside, uncertainty, and the hollow of dark,
Dr. Julia Barclay, then Founder and Artistic Director of her experimental Apocryphal Theatre, London, England, in this "The PPI Women of Power Hours" interview,
http://t.co/Vx49rUS
sets the gripping scene for what has now become a heart-tugging tale of the times (visit:
http://www.flyingoutofsequence.org
for the most recent twist). Barclay, a veritable playcrafting scientist, whose works have been published in multiple anthologies--Barclay, an unassuming-but-engaging, award-winning, writing and directing genius--is the epitome of some blessed inner union of curator and chemist, insatiably collecting, analyzing, and alchemizing topics such as the sacred, and the culture of celebrity, from the nudity and safety of the stage...but then again, she would, wouldn't she--prodigy that she was (born to do it!)--bandy your sensibilities about in a fiction?...force you to think, feel, weep, giggle, kvetch, moan? And she can step in and out of New York and London like Time, and deftly spin you about the citizen sensitivities of each, from her lucky, plucky place--which she then questioned--as a sage with a foot in the race on both shores. She is a temporary martyr to the struggles of what we support as souls, but still not yet sufficiently as stewards--the Arts--and as additionally the visiting lecturer at the University of East London, she is also yet the salvation of the next generation of those like her, who will hauntingly, lyrically, reveal the new truths of our times. Visit her laboratory theatre website,
http://www.flyingoutofsequence.org
ironically named for the project whose failed funding gave her a quick fright in the house of Empress England--and take into your core what sheer wondrousness her handiworks have been...And...Oh,
Monopoly Man or Woman, trotting about the board despite The Fall, indeed where are you with your fleshy, permissive hand, expressionless eyes, and fistfuls of endless, timeless, culture-saving cash?
**PRD Update! Check out Julia's stunning new blog, "Somewhere in Transition":
http://julialeebarclay.blogspot.com